Occupational Athletes in Livonia MI

Corporate-Occupational Athletes are people that sit, bend, lift, climb or run for a living.
Unlike professional or Olympic athletes they have to do it for at least 20 years not 5 years
The pay is different.
They need their body to perform even when they are done working.
Energy and productivity matter.
Dr. Gregory Kramer at Kramer Chiropractic in Livonia MI specializes in the diagnosis, treatment and prevention of problems associated with Corporate-Occupational Athletes.
Each profession have different sets of problems and therefore different solutions.
Solutions are specific to profession, person, age and gender.
---
Examples in Livonia MI:
People who sit for a living often experience headaches, neck pain, TMJD, carpal tunnel syndrom, back pain, etc.
Police often experience low back pain, shoulder pain, "Sam Brown" syndrome.
Firefighters number one career ender are shoulder problems.
Dentists often experience postural issues, neck pain, back pain and shoulder pain from working in a bent and twisted position on one side of the chair all day.
---
Call us for solutions.
We offer Lunch and Learn programs.
Health and safety screenings.
10 minute "Ted Talks"
Personalized health evaluations to help you and your family reach your health goals.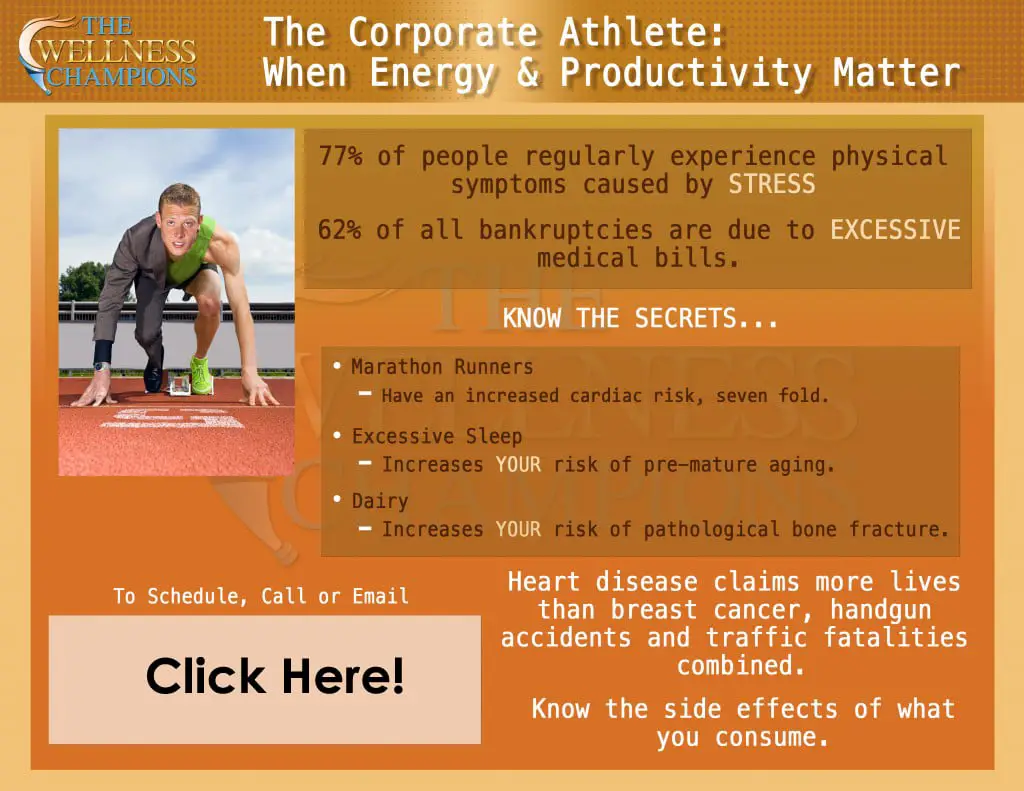 ---
Watch the Corp Athlete Video on Wellness Champions Here!
---
OFFICE HOURS
---
Monday
9:00am - 1:00pm
3:00pm - 6:30pm
---
Tuesday
Closed
---
Wednesday
9:00am - 1:00pm
3:00pm - 6:30pm
---
Thursday
9:00am - 1:00pm
3:00pm - 6:30pm
---
Friday
Closed
---
Saturday
8:30am - 11:00am